If you and your significant other seem to keep getting stuck in a loop of the same old arguments and just can't get past them, couples therapy might be for you.
Perhaps you feel like you and your partner are simply having a hard time connecting, or maybe you feel angry and resentful or generally disinterested.
You might even find yourself longing for intimacy but feel discouraged and unsure of what to do. These are only a few of the issues that couples can face, leaving one or both members of the relationship feeling like there is no hope.
The good news is hope can be found. Pursuing couples therapy with a good couples therapist can help you and your partner to get on the same page, equipping you with tools and resources to help you solve your problems while fighting together instead of against each other.
Finding a quality and trustworthy couples therapist in Philadelphia doesn't have to be hard. Here you will find a list of the top 13 couples therapists in Philadelphia, PA.
In Between the Lines Therapy & Wellness
Kelly Dougherty Eubanks, LMFT
Offering couples counseling and individual therapy, the therapists at In Between the Lines Therapy and Wellness are clinically trained and licensed. With a firm commitment to focusing on systems therapy rather than just the individual, the therapy sessions here usually require less time to see results than typical individual treatments. The therapists here are ethical and kind, delivering only the best support for you and yours.
Address:
Northern Liberties
709 N 2nd Street
Suite 402
Philadelphia, PA 19123

Phone: (267) 225-3452
Website: inbetweenthelines.net
Practice Areas/Specialties: Couples, Individual, Family, Group
New Narratives Therapy
Cecilia Baldwin, LPC
The compassionate team of therapists at New Narratives Therapy is dedicated to providing cost-effective and high quality clinical care while encouraging healing and growth. Offering a wide range of services to meet individual needs, including virtual sessions for those who prefer, patients seeking better mental health can find hope here.
Addresses:
315 York Rd, Jenkintown, PA 19046
375 Morgan St. Phoenixville, PA 19460

Phone: (215) 558-8895
Website: www.newnarrativestherapy.com
Practice Areas/Specialties: Couples, Individual, Family, Specialized Trauma, Group
Orchard Counseling
David Dean Schwartz, LCSW
Whether concerned about relationships, intimacy or sexuality, patients who receive care at Orchard Counseling and Education can expect to find help and empowerment here. The therapists take time to get to know each individual, understanding that no approach is one-size-fits all.

Address:
401 South 2nd Street
Suite 401
Philadelphia, PA 19147

Phone: (215) 392-4636

Website: orchardcounseling.com

Practice Areas/Specialties: Marriage & Relationships, Sex & Relationships, Sexual Function & Dysfunction, Alternative Sexualities, Problematic Sexualities

Therapy for Women Center
Amanda E. White, LPC
Therapy for Women Center was started by Amanda E. White after working in mental health centers that lacked modern approaches to therapy. The therapists work closely with each patient to find solutions and strategies that work, helping women to break free from negative patterns that inhibit their health and happiness.

Address:
325 Cherry St
Philadelphia, PA 19106

Phone: (215) 847-6749
Website: therapyforwomencenter.com/
Practice Areas/Specialties: Substance Use, Trauma, Anxiety, Depression, Eating Disorders
TJ Walsh Counselling, LLC
TJ Walsh, MA, LPC, NCC, CCTP
TJ Walsh Counseling seeks to keep the health and wholeness of each individual by offering high quality, individualized services, regardless of the issue you are dealing with. Specializing in young couples' therapy, those who struggle to connect with each other or merely feel stuck can find help here.

Address:
1221 Locust Street
Second floor
Philadelphia, PA 19107

Phone: (484) 928-0082
Website: www.tjwalshtherapy.com
Practice Areas/Specialties: Young Adult Relationships, Couples, Men, LGBTQ, Artists & Creatives, Athletes
Brian Gordon Miller, LMFT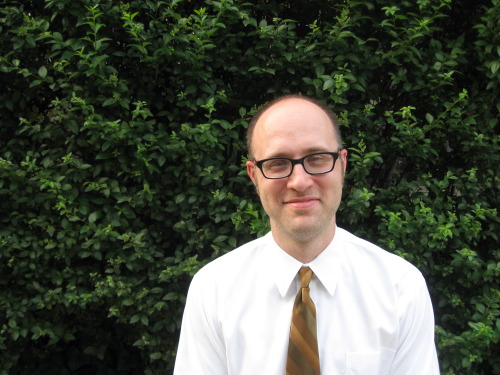 Couples who want to incorporate a more mindful way of being can hope for positive results here, while TJ helps clients unlock patterns that inhibit their health and happiness while working to inform your thoughts and emotions. TJ works with couples with a wide range of issues, ranging from intimacy issues or conflict resolution. Parents, children, siblings, spouses, significant others, roommates and more can find help here – regardless of sexual or gender orientation.

Address:
2014 Fairmount Ave
Philadelphia, PA 19130

Phone: (267) 603-3062
Website: www.briangordonmiller.com
Practice Areas/Specialties: Relationship Counseling
Jean Thayer Meston, LMFT
With over 40 years of working with individuals, couples and families, Jean knows that nobody recovers alone, requiring positive connections with other human beings in order to thrive. She seeks to help those seeking recovery by way of a variety of approaches, including Emotionally Focused Therapy (EFT). She sees more than just the individual during therapy, looking deeper to help bring patients back to wellness.

Address:
823 South Ithan Ave
Bryn Mawr, PA 19010

Phone: (215) 771-6997
Website: https://www.jeanmeston.com/
Practice Areas/Specialties: Individuals, Couples, Family
Radical Therapy Center
Khalida Sethi, LCSW
Touting of radical love, radical softness and radical acceptance, Radical Therapy Center is a place that offers high quality therapy to patients in a soothing and therapeutic space. The center delivers client-centered services with an anti-oppression lens, striving to meet the unique needs of each client in an environment of empowerment while reaching new levels of healing, resilience and pleasure.

Address:
3828 Lancaster Ave
First Floor
Philadelphia, PA 19104

Phone: (267) 225-8671
Website: www.radicaltherapycenter.com
Practice Areas/Specialties: Individuals, Couples, Family
Intercultural Family Services, Inc.
Abigail Aldeferer, LCSW
With a mission to unite, strengthen and stabilize families and individuals, the wide array of services offered at Intercultural Family Services, Inc. are offered at this independent, non-profit 501 (c)(3) human services agency. Individuals and families who face challenges in their daily lives can hope to be empowered here while building a solid foundation for a healthful and bright future.

Address:
4225 Chestnut Street
Philadelphia, PA 19104

Phone: (215) 386-1298
Website: www.ifsinc.org
Practice Areas/Specialties: Individual, Family

Circle Counseling
Gwen White, Licensed Psychologist
Quality psychotherapy is offered here by a team of independent practitioners. Delivering many different counseling services to meet mental, spiritual and emotional concerns, this center strives to promote health and wholeness as well as reconciliation.

Address:
4617 Woodland Avenue
Philadelphia, PA 19143

Phone: (267) 254-0015
Website: www.circlecounseling.com
Practice Areas/Specialties: Individual, Couples, Family
Two Rivers Therapy
Julia Rolf, LCSW
At Two Rivers, therapist Julia Rolf strives to create a safe space for clients feel comfortable talking about and pursuing techniques and goals to meet their goals for wellness. Specializing in perinatal and postpartum mental health as well as individual, couples and family therapy, Julia offers a number of in-home and in-office services.

Address:
846 N 25th St.
Philadelphia, PA 19130

Phone: (267) 702-3789
Website: trtherapy.com
Practice Areas/Specialties: Individual, Couples, Family
Amanda Geraci, LCSW
Licensed Clinical Social Worker (LCSW) Amanda Geraci knows that no two people are the same or have the same story, which is why she works closely with each unique individual to find what works best to improve a client's overall wellness with an individualized style of treatment and healing. She engages healing with an eclectic, trauma-informed, narrative approach for people of all ages.

Address:
2305 Fairmount Ave
Philadelphia, PA 19130

Phone: (267) 282-1140
Website: eclectichealing.org
Practice Areas/Specialties: Individual, Couples
Robert J. Hunt, LMFT
With an understanding that dealing with relationship or emotional problems or traumatic life experiences by oneself can be isolating and challenging, Robert J. Hunt strives to offer a safe and confidential environment while applying complementary therapy approaches and techniques for meeting goals with a systemic approach. Relationship and marriage therapy, interracial/intercultural couples, communication enhancement, men's issues and child-parent problems are some of his specialties.

Address:
2401 Pennsylvania Avenue
The Philadelphian
Suite 1C-44-45
Philadelphia, Pennsylvania 19130

Phone: (215) 232-0179
Website: www.hunttherapy2401.com
Practice Areas/Specialties: Family, Couples